Take Your Game to the Next Level
At the Desert Tennis Academy®, you choose from a variety of daily tennis clinics & lesson programs for adults of all ages & skill levels. Our professional clinics and private lessons give you the best tennis training in the Palm Springs area. Every day is full of professional tennis training.
Pick a Professional Tennis Clinic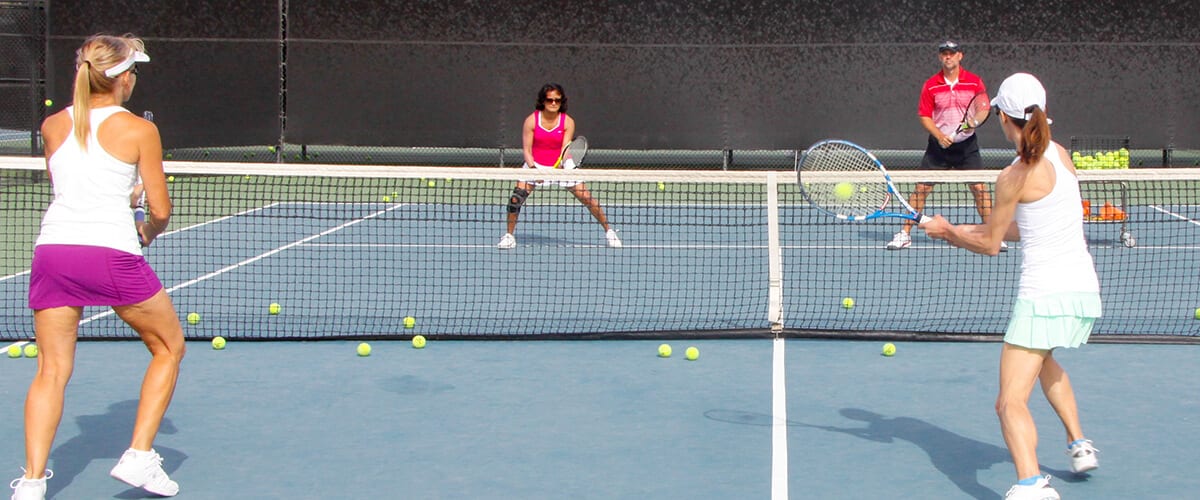 Tennis Team Tune Ups
The Desert Tennis Academy ® is the place for your USTA team to get their preseason tune up.
We specialize in singles and doubles strategy designed specifically for your players. Our pros work with your players to create a strong line-up and get people working together as a team.