Palm Desert Outdoor Activities
Discover Palm Desert's Great Outdoors
Palm Desert is known for its fun outdoor activities. Throughout the Palm Springs area, and the Coachella Valley, there are endless things to do outdoors. From beautiful Gardens on El Paseo to Desert Adventures' Jeep Tours to Soak City Water Park, guests at Shadow Mountain Resort have access to tons of outdoor fun. We'll help you plan an outdoor adventure that's perfectly tailored to you and your family.
Exciting Activities for Active Guests
Shadow Mountain Resort, with its famous tennis facilities, often attracts active guests who like to do things outdoors. Our staff knows the Palm Springs Area, and we enjoy sharing our knowledge with you. On this page, you'll find some the best outdoor activities near Shadow Mountain Resort.
Plan your Palm Springs Outdoor Adventure Today!
Living Desert Zoo & Gardens
Giraffes, Trails, Gardens – Oh My! The Living Desert Zoo and Gardens is just one mile from the resort and offers spectacular views, guided tours and more. They focus on conservation efforts, so you can be sure your money is going towards the wellbeing of the eco-system.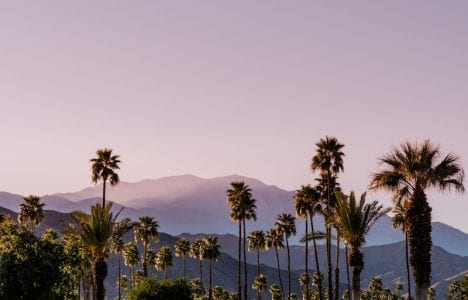 Santa Rosa & San Jacinto Mountains
The Santa Rosa mountain range extends along the western side of the Coachella Valley and connects to the San Jacinto Mountains. Together considered the Santa Rosa and San Jacinto Mountains
Magical Adventure Balloon Rides
Go on a hot air balloon ride with Magical Adventures Balloon Rides. Magical Adventures offers a variety of packages for shared and private rides, ranging from the mile-high adventure to
Fantasy Balloons
Fantasy Balloon Flights is a hot air balloon service that was established in 1981 and offers a bird's eye view of Palm Springs. Between two and 10 passengers can fit in
Moorten Botanical Garden
The Moorten Botanical Garden is open year-round and features Instagram-worthy desert plant gardens. This botanical garden and cactarium is ranked among the top "7 Gardens to Visit in Palm Springs" and USA Today's "10 Best: Gardens in Palm Springs." Explore roughly 3,000 varieties of exotic desert flora at Moorten Botanical Garden.
Thousand Palms Oasis Preserve
The Thousand Palms Oasis Preserve is an 880-acre habitat of palm trees that makes up a portion of the 20,000-acre Coachella Valley Preserve.
San Bernardino National Forest
The San Bernardino National Forest covers a total of 154,000 acres of protected land and 30 miles of the iconic Pacific Crest National Scenic Trail. The park boasts opportunities for a variety of outdoor recreation, including hiking, horseback riding, cycling, fishing, snowshoeing, cross-country skiing, and more.
Mecca Hills Wilderness
The Mecca Hills are a low mountain range largely influenced by the San Andreas Fault. Rock formations, some of which expose layers of eroded rock that date back more than 600 million years, create intricate canyons that make up the wilderness area. Mecca Hills Wilderness is a collection of small, narrow canyon walls, and rugged badlands.
Joshua Tree National Park
Joshua Tree National Park is famously known for its unique desert landscape, which is comprised of two distinct desert ecosystems. The Mojave and Colorado deserts meet in this national park, which is home to an extensive system of trails for hikers, bikers, and climbers.
Whitewater Preserve
The Whitewater Preserve is a favorite spot for the entire family, offering hiking trails and a refreshing swimming hole. The preserve is completely free to use and is open daily.